Who Should Pay For Offloading Footwear To Treat DFUs? See New Article In "Todays Wound Clinic"
Click below for new article appearing in January edition of Today's Wound Clinic (written by Marc Goldberg, founder of Bonapeda Enterprises).
Click Here To Read Online at todayswoundclinic.com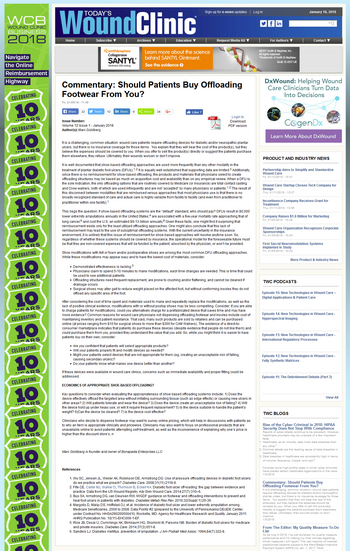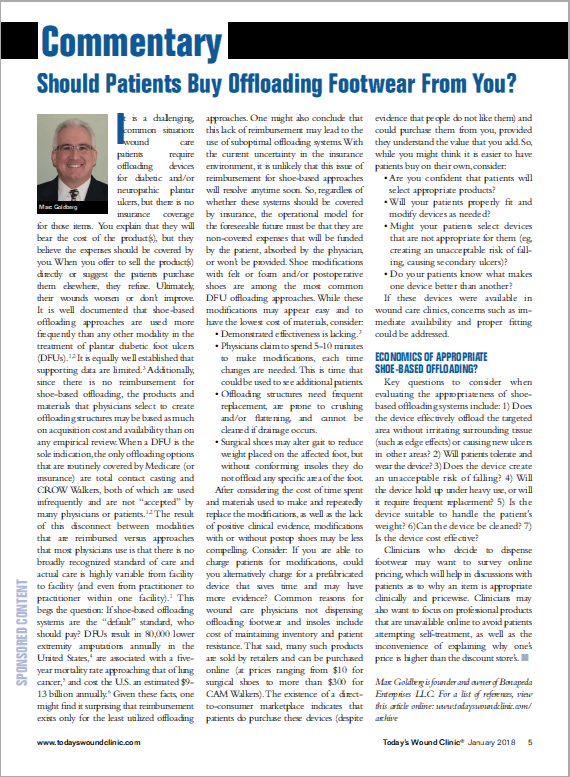 We are eager to hear your feedback!